Piše: C.R., UNIAN
Izmenjava ujetnikov je potekala v Turčiji. 215 ukrajinskih bojevnikov je prostih. To so vojska, policija, narodna garda, mejna straža, vojaki, cariniki, civilisti. Med njimi so tudi častniki, junaki Ukrajine in branilci Azovstala, poroča UNIAN.
Tiskovna služba ukrajinskega Ministrstva za notranje zadeve in SBU sta objavila fotografijo izpustitve branilcev Ukrajine iz ujetništva.
Med 215 ujetniki, ki so jih rešili iz ruskega ujetništva, je bilo 200 branilcev neposredno zamenjanih za Putinovega botra Viktorja Medvedčuka, poroča tiskovna služba SBU.
Ukrajina je svoje vojake torej zamenjala za osebo z ukrajinskim potnim listom – Viktorja Medvedčuka in za 55 ruskih vojnih ujetnikov, med njimi 2 višja častnika (podpolkovnik in major), 6 nižjih častnikov, 4 častnike, 40 vojakov in narednikov, 2 pripadnika NM DPR, enega pripadnika NM LNR.Od 55 jih je bilo sedem hospitaliziranih.
Pet komandirjev ukrajinskega bataljina Azov, ki so branili Mariupol in vztrajali v jeklarni Azovstal, bo po dogovoru ostalo v Turčiji  do konca oboroženih spopadov. To so: Denis Prokopenko "Redis", Sergej Volinski "Volina", Svjatoslav Palamar, Denis Šlega in Oleg Homenko.
Iz ruskega ujetništva je bilo izpuščenih kar 118 pripadnikov ukrajinske nacionalne garde, 9 policistov in 9 mejnih policistov.
Pretresljiv posnetek vrnitve:
Med izpuščenimi je 10 tujcev, ki so se borili za Ukrajino in jim je grozila smrtna kazen, med njimi je bil izpuščen tudi hrvaški državljan Vjekoslav Prebeg, ki se bo domov vrnil še danes.

Med izpuščenimi so tudi borci, ki so 29. julija letos preživeli teroristični napad na Olenivko (Jelenovko).
Iz ujetništva se je vrnil tudi Dmitrij Kozacki, avtor te znamenite fotografije iz Azovstala, ki je obkrožila svet: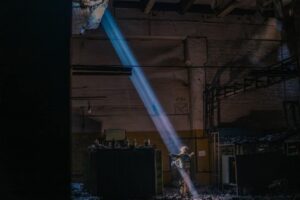 67-letni proruski oligarh Medvedčuk, ki ga je Ukrajina zdaj predala Rusiji v zameno za svoje ljudi, je veljal za glavnega zaveznika ruskega predsednika Vladimirja Putina v Kijevu. Leta 2018 je ustanovil stranko Opozicijska platforma za življenje, ki je na parlamentarnih volitvah leta 2019 zasedla drugo mesto, tik za blokom Zelenskega. V ukrajinskem parlamentu je imela približno trideset poslancev, preden so jo marca prepovedali. Medvedčuka so ukrajinske varnostne sile aretirale aprila. Proruski politik in eden najbogatejših Ukrajincev je bil v hišnem priporu v Kijevu, iz katerega je kmalu po začetku ruske invazije na Ukrajino pobegnil, a so ga nato prijeli na zahodu države. Začasni vodja ukrajinske varnostne službe Vasil Malijuk je v izjavi opozoril, da Medvedčuk ni bil le tesen prijatelj Putina, ampak tudi državni izdajalec, za kar obstaja vrsta dokazov.