Piše: Sara Kovač (Nova24tv.si)
Oblasti so objavile nove podrobnosti eksplozije v Carigradu. Teroristični napad na ulici za pešce v Carigradu je najverjetneje izvedla ženska, je novinarjem dejal turški podpredsednik Faut Oktay.
V turški metropoli Carigrad je včeraj popoldne namreč odjeknila silovita eksplozija. Carigrajski guverner Ali Yerlikaya je po poročanju tujih medijev sporočil, da je umrlo šest ljudi, število ranjenih pa je doseglo številko 81, od tega sta dva v smrtni nevarnosti.
Eksplozija je odjeknila na aveniji Istiklal, ki je priljubljena turistična ulica v Carigrad, kjer je veliko trgovin in restavracij. "Kdorkoli stoji za tem napadom, bo aretiran in kaznovan. To ni več stara Turčija in to bi morali vsi vedeti. Ta incident bomo rešili zelo hitro, kdor koli stoji za njim, bo odgovarjal", je dejal podpredsednik Turčije Faut Oktay.
Na prizorišče prišla zakrita ženska, nato je eksplodiralo
Turški mediji so sicer objavili  fotografijo ženske, za katero sumijo, da je vpletena v napad, a nihče od uradnikov teh navedb za zdaj ni potrdil. Turški pravosodni minister Bekir Bozdag je le dejal, da je za eksplozijo v središču Carigrada osumljena ženska, ki je po njegovih besedah sedela ​​45 minut na klopi in nato odšla, le nekaj minut zatem je eksplodiralo. Njena identiteta še ni znana, prav tako ni jasno, katera skupina bi lahko stala za napadom, je dejal minister.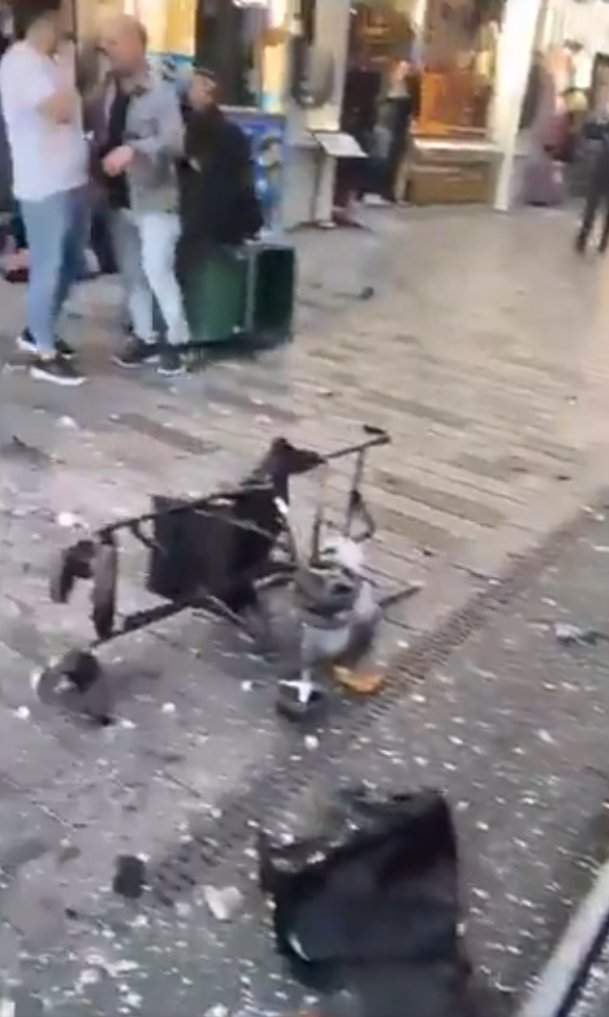 Dodal je, da obstajata dve možnosti, kako je do eksplozije prišlo. "Ali je imela torba v sebi mehanizem, ki se je aktiviral, ali pa je mehanizem nekdo aktiviral od daleč. Preiskava še poteka, po vsej verjetnosti pa je, da so regijo izbrali namerno, saj se na tem območju giba veliko turistov in so morda želeli svetu poslati sporočilo",  je še dejal.