Piše: Jože Jan
Tako je napovedal Alejandro Varela, direktor Svetovne turistične organizacije .
»Kritizirati je najlažje. Lahko bi rekli, da se je Svetovna zdravstvena organizacija (WHO) zmotila v tem ali onem, vendar je treba priznati, da je imela institucionalno vlogo pred Covidom, in jo moramo spoštovati. S časopisom v roki je enostavno kritizirati, kar se je zgodilo prejšnji dan«. Alejandro Varela je Argentinec, vendar živi v Madridu. Od leta 2009 je namestnik regionalnega direktorja za Ameriko Svetovne turistične organizacije. »Take krize nismo videli nikoli prej, to je nekaj brez primere« je potožil Varela.  Podatki, ki jih ima v roki bi prestrašili vsakogar: svetovni padec turizma za 75% in izguba 100 milijonov delovnih mest zaradi Covida.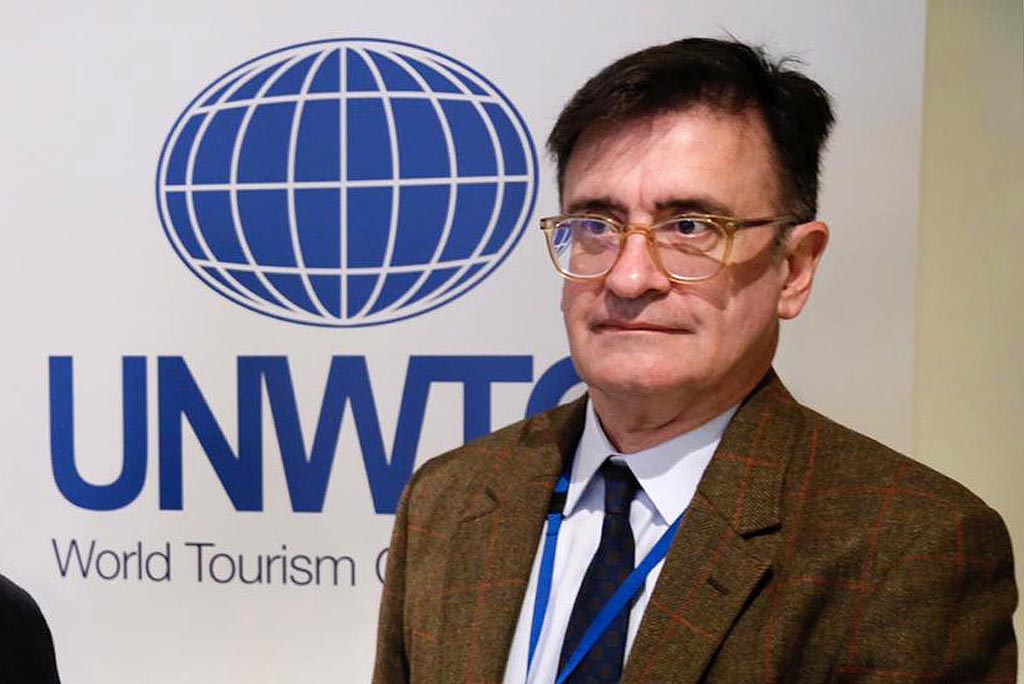 – Ali 100 milijonov, samo iz turističnega sektorja?
– Da. Vsekakor se je pokazalo, da ima lahko turizem hitro okrevanje. Toda izguba 100 milijonov delovnih mest je brez primere. V svojih šestdesetih letih nisem videl ničesar podobnega. Ne vemo še, kako bo vse to srednjeročno vplivalo na socialnem, duševnem, gospodarskem in kulturnem področju.
– Kdaj mislite, da se bo turistični sektor vrnil v normalno stanje?
– Nisem vedeževalec. Mislim pa, da bi se lahko na raven pre-pandemije vrnili šele leta 2024. Tudi IATA (Mednarodno združenje za zračni promet) misli enako.
– To je več kot dve leti…
– Mogoče bo malo prej. V letu 2019 je bilo približno 1,5 milijarde mednarodnih prihodov. Veste, koliko jih je bilo leta 2020? Manj kot 400 milijonov. V devetih mesecih se je izgubila milijarda prihodov, vrnili smo se na raven zgodnjih 90-ih.
– Dodajmo še eno težavo: zahteve za potovanje. Nekatera cepiva, na primer Sputnik ali Cansino v mnogih državah niso sprejeta. Kaj mislite o tem?
– Ta je zelo težko rešljiv problem. Zelo težko bo nekaj znova aktivirati, če bo vsaka država nalagala svoje zahteve in pravila.
– Toda to neposredno vpliva na turizem. Tako Svetovna organizacija za Zdravje kor za Turizem zavisita od Združenih Narodov. Kako bi lahko uskladila različne interese?
– Mi smo popolnoma ločeni organizaciji, vendar imamo medsebojni dialog. V celotnem sistemu Združenih Narodov poteka dialog. Tudi z Mednarodno organizacijo dela. Vendar ima nad vsemi prednost Svetovna organizacija za zdravje.
– Morda bi bilo logično, da se globalno odobrijo cepiva.
– Težko je povezati zdravstvena ministrstva vseh držav. Zakaj bi morala Kitajska odobriti cepivo, ki ga je odobrila Brazilija?
– Ampak tako se pride do segregacije turistov v času neenakega dostopa do cepiv.
– Na žalost, da. Nedvomno to pomanjkanje cepiv ali neenak dostop do njih otežkoča hitro vrnitev v normalno stanje.
– Bo pandemija pustila kaj pozitivnega za turizem?
– Čeprav je zelo težko globalno stanje, mislim, da se morajo države potruditi in začeti z domačim turizmom. Če ne moremo potovati po svetu, podprimo in okrepimo notranji turizem.
Vir: Diario Clarín, Argentina