Piše: L. B.
Migimigi izziv Prekolesarimo Slovensko turnokolesarsko pot (STKP) v enem dnevu je na 41 etapah skupaj prevozilo 250 kolesarjev. Dogodek je nastal v sodelovanju Komisije za turno kolesarstvo Planinske zveze Slovenije (KTK PZS) in zavarovalnice Generali ter je namenjen usposabljanju kolesarjev o pravilnem turnem kolesarstvu.
V soboto, 11. septembra, so skupine turnih kolesarjev pod vodstvom prostovoljnih vodnikov po vsej državi prekolesarile posamezne dele krožne poti. »Vsekakor gre za produkt, ki mora dihati tudi v prihodnosti. Kolesarstvo je iz dneva v dan bolj priljubljena oblika rekreacije, s katero se ukvarjajo vse generacije. S prihodom e-koles je kolesarstvo postalo dostopno tudi določenim ranljivejšim skupinam, ki do sedaj niso smele fizično obremenjevati svojega telesa, kolesarji bi temu rekli »na visokih obratih«/…/ In ravno projekt STKP1dan, ki je nastal v sodelovanju z Migimigi zavarovalnice Generali, je projekt, s pomočjo katerega želimo kolesarje pravilno usmeriti in sobivati z ostalimi oblikami rekreacije v sredogorju in visokogorju. Predvsem pa jih naučiti pravilnega kolesarjenja po poteh, kjer je to dovoljeno in urejeno, in preventivno vplivati na vse obiskovalce gora z vidika varnega obiskovanja gora,« je namen dogodka povzel strokovni sodelavec PZS Matjaž Šerkezi, ki je v soboto vodil 33. etapo STKP od Plešivca do Naravskih ledin.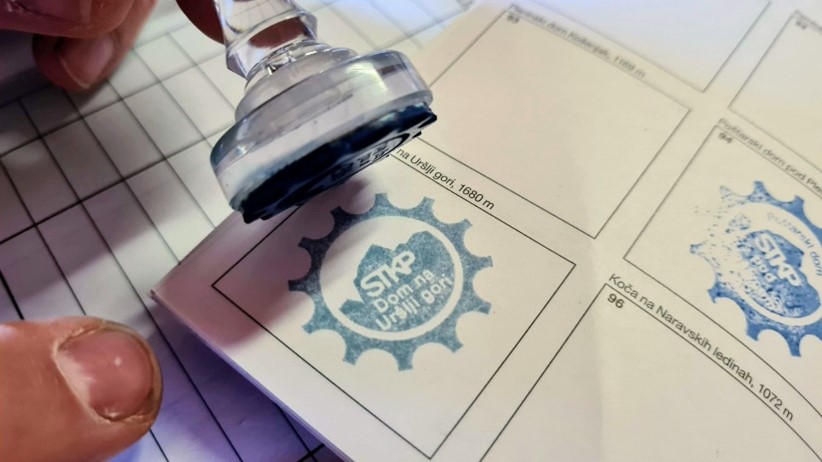 Turno kolesarstvo postaja tudi med Slovenci iz leta v leto bolj priljubljeno. »In če bi vsak od nas v glavni planinski sezoni kdaj svojega jeklena konjička zamenjal za kolo in se z njim odpravil na izhodišče načrtovane planinske ture, bi na ta način bistveno razbremenili promet v naših čudovitih alpskih dolinah, ki so zadnja leta preobremenjene s »plehom«. In enako kot s smetmi v gorah, skrbi za planinsko infrastrukturo in naravo, je vse to odvisno zgolj od nas in vsakega posameznika,« je dodal Matjaž Šerkezi on povabil vse na Slovensko turnokolesarsko pot.
Več o Slovenski turnokolesarski poti in predstavitev posameznih etap si lahko ogledate TUKAJ.