Piše: L. K. F., Kabinet predsednika države
Potem ko je kazalo, da je za gasilci na Krasu že najhujše, je približno ob 12. uri zagorelo pod daljnovodom Miren-Opatje selo. Povsem blizu lokacije, kjer so se z ognjem  gasilci borili v petek. Ogenj se širi proti Italiji, kjer pa je dopoldne tudi zagorelo na več krajih ob železniški progi.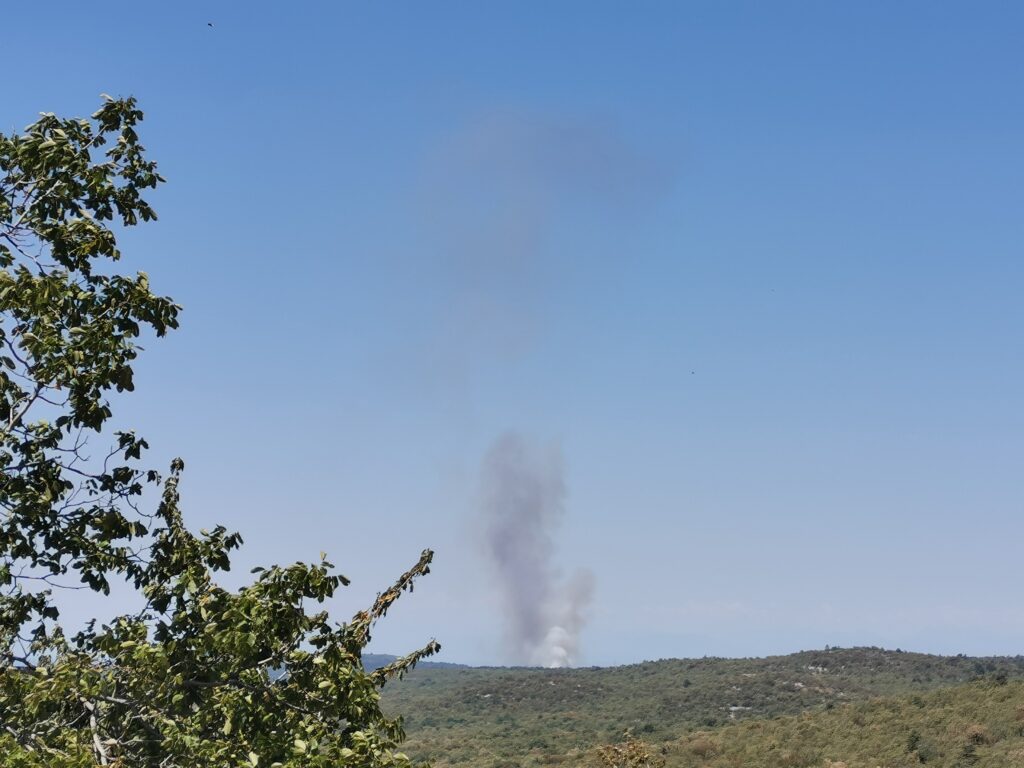 V gasilskem štabu so zato zaprosili za helikoptersko pomoč.   Iz Regijskega štaba CZ za severno Primorsko sporočajo, da bo več informaciji na voljo v nadaljevanju.
Kot smo  že poročali, se je na goriškem Krasu razvil nov požar, in sicer blizu lokacije tistega petkovega, to je pod daljnovodom Miren – Opatje Selo.
Gasilci so že na prizorišču, na pomoč pa prihaja tudi helikopter. Se pa požar širi proti Italiji, kjer pa v bližini meje prav tako gori na več lokacijah.
Dodatno težavo in skrb pa gasilcem na Krasu povzroča hujša okvara na vodovodnem omrežju (Opatje Selo – Sela na Krasu), kar pomeni da so vsi hidranti na tem območju, kjer so se gasilske enote doslej oskrbovale,  brez vode. Le to bodo zdaj gasilci vozili s cisternami  od drugod, predvsem iz Mirna,  in tudi na heliportu polnili odvzemna mesta  (bazene)  za helikopterje.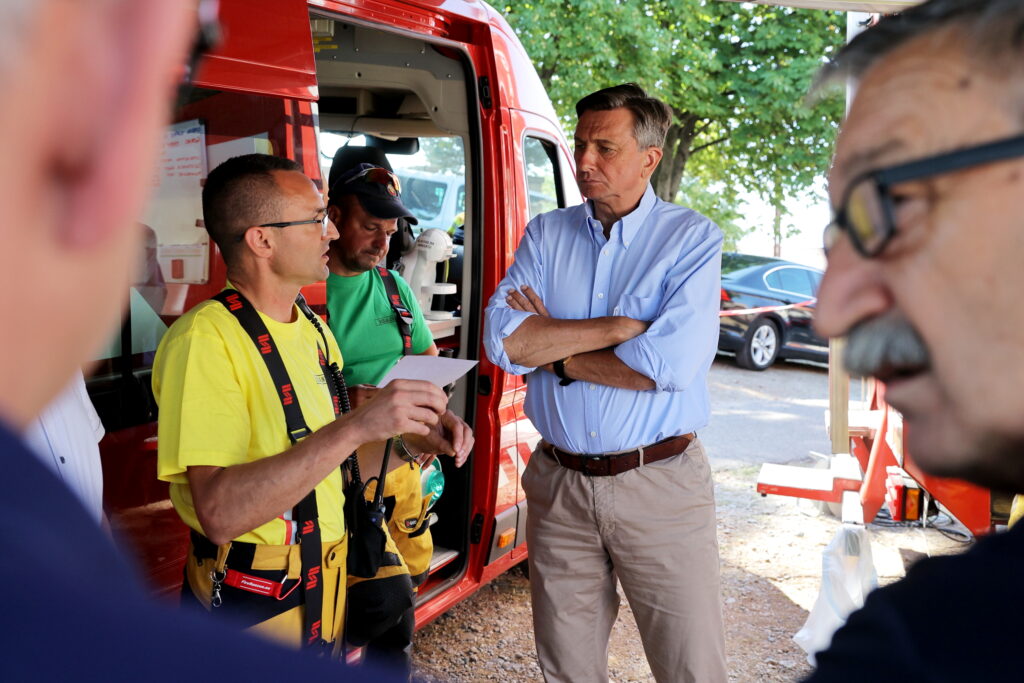 Predsednik Pahor je obiskal gasilce in si ogledal razmere na KrasuPredsednik republike Borut Pahor je skupaj s poveljnikom Civilne zaščite Srečkom Šestanom obiskal poveljniško mesto akcije gašenja požara na Krasu. Predsednik republike se je seznanil s trenutnim stanjem, potekom gašenja in se zahvalil za požrtvovalno delo vsem sodelujočim v tej akciji. Medtem ko pa ni novic, da bi predsednik vlade Robert Golob, sicer Novogoričan, dosedaj obiskal lokacije požarov na goriškem krasu in s tem podprl desetine gasilcev in ostalih, ki so požrtvovalno pomagali gasiti in zajeziti požare. Kakor omenjajo neuradni viri, naj bi bil Golob konec tedna na morju na Pagu.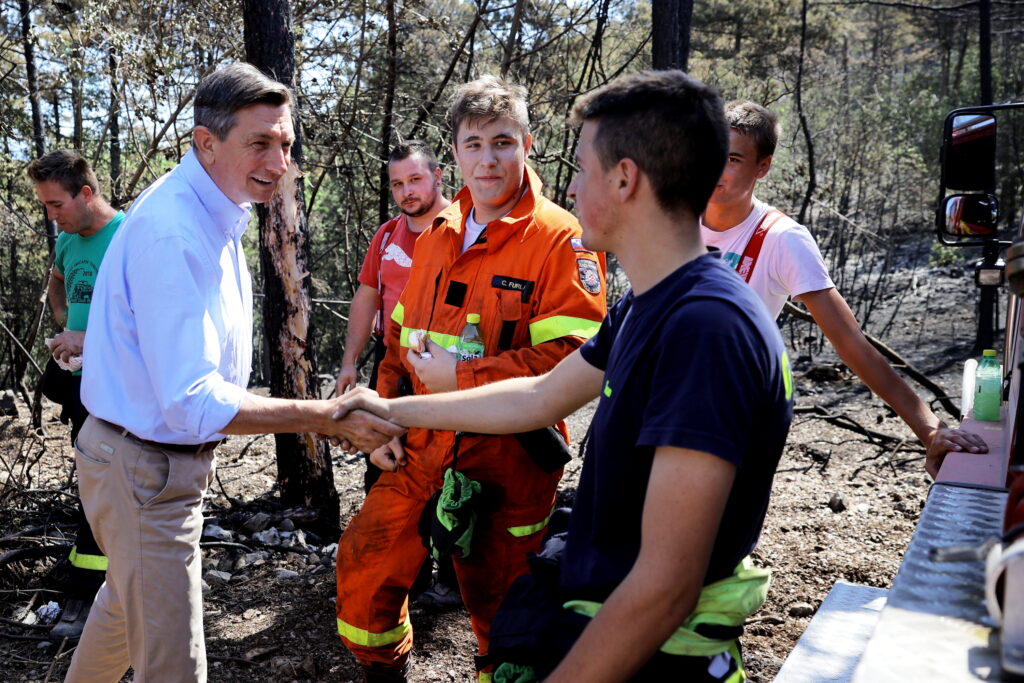 Simon Vendramin podali izjavo za javnost.
Po pogovoru in seznanitvi z razmerami na terenu so predsednik Pahor, poveljnik Šestan in vodja intervencije
AVDIO posnetek izjave predsednika, poveljnika in vodje intervencije z imenom 2022-07-19_PRS_Kras.mp3 je na voljo na povezavi https://media.up-rs.si/ftpmedia/. VIDEO posnetek izjave in nekaj utrinkov iz obiska na Krasu z imenom 2022-07-19_PRS_Kras.mp4 je na voljo na povezavi https://media.up-rs.si/ftpmedia/.