Piše: C. R.
Minister za gospodarski razvoj in tehnologijo Zdravko Počivalšek je bil včeraj gost oddaje Odmevi, in sicer na temo zelenega in digitalnega prehoda napredne avtomobilske industrije, ki predstavlja pomemben steber slovenskega gospodarstva ter na temo izzivov slovenskega turizma. Ob tej priložnosti se je odzval tudi na napoved podražitve električne energije.
Minister je dejal, da država realno lahko vpliva zgolj na ceno električne energije, saj to v večji meri proizvajamo doma in s proizvodnjo skorajda dosegamo povpraševanje: »Zmanjka nam le 15 % električne energije za domače potrebe.« Ob tem je poudaril, da to državi daje možnosti, da podražitev omili, medtem ko pri plinu te možnosti nimamo, saj ga uvažamo in smo tako odvisni od cen plina na tujih trgih.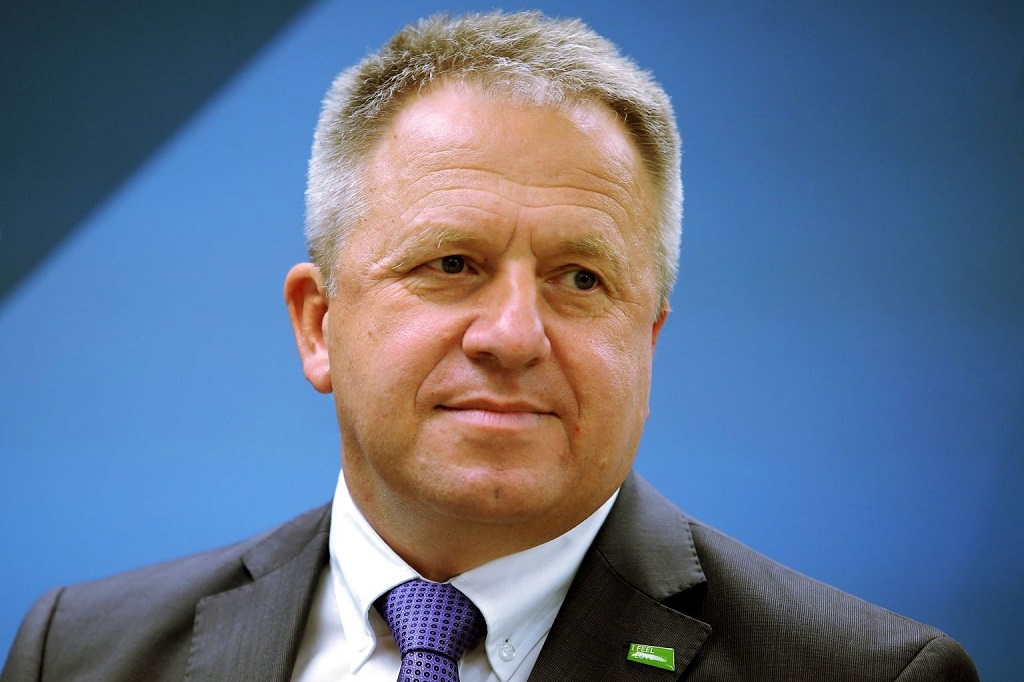 Minister je poudaril, da približno polovico v Sloveniji proizvedene električne energije prodamo v tujino, približno polovico električne energije, ki jo slovenski odjemalci kupijo, pa dobavitelji kupijo na tujih trgih. Minister tako skrajno možnost regulacije vidi v dveh smereh: »Lahko bi, če bi bilo to potrebno, uredili tako, da domači proizvajalci ne bi smeli prodajati električne energije v tujino, na drugi strani pa bi lahko omejili ceno energije.« Ob tem je minister Počivalšek dodal, da bo Slovenija počakala, kako se bomo cen energije lotili na evropskem nivoju.
Ob tem je minister Počivalšek komentiral tudi gibanje cen naftnih derivatov: »Potrebno je ločiti gibanje svetovnih cen od regulacije marž. Cene naftnih derivatov v Sloveniji so višje zaradi cen naftnih derivatov na svetovnem trgu. Dejstvo je, da so sedanje cene naftnih derivatov takšne kot pred koronakrizo.« V vmesnem času je namreč povpraševanje po naftnih derivatih padlo, kar je imelo za posledico padec cen na svetovnih trgih, zatem pa je dvig povpraševanja dvignil tudi same cene. »Še enkrat, cene goriv na svetovnem trgu predstavljajo med 40 in 50 odstotki cene goriv pri nas. Višina marž dobaviteljev, ki so sproščene, pa predstavlja zgolj šest do sedem odstotkov,« je ponovno poudaril minister.
Minister je v luči napovedi podražitev nekaterih dobaviteljev električne energije dejal, da bo ministrstvo preverilo, na osnovi česa so se podjetja odločila za takšno potezo in povedal, da ima večina potrošnikov zakupljene cene energije tudi za prihajajoče leto. Opozoril je tudi, da povečanje cen električne energije ne vpliva tako drastično na povečanje računa odjemalca, vendar je izrazil pričakovanje, da bodo to dobavitelji jasneje pojasnili svojim kupcem.
Minister je zaključil z mislijo, da je zelen in digitalen prehod vsekakor potreben, a opozoril, da ga bo nemogoče doseči brez odgovorov na vprašanje, s čim bomo nadomestili premogovni del električne energije. Pri tem je izrazil dvom, da je to mogoče na kratki rok doseči z obnovljivimi viri energije ter poudaril, da bomo rešitve za te izzive iskali skupaj – na ravni države kot tudi Evropske unije.
Celoten pogovor z ministrom si lahko ogledate v arhivu oddaj Odmevi na spletni strani RTV Slovenije.
Vir: gov.si